Affected by the new coronary pneumonia epidemic, the year-end banquet in 2020 is arranged in the company canteen. Compared with the hotel year-end banquet in previous years, this year-end banquet is less luxurious, but more warm. All the dishes at the banquet are cooked by the company's chef, simple and delicious.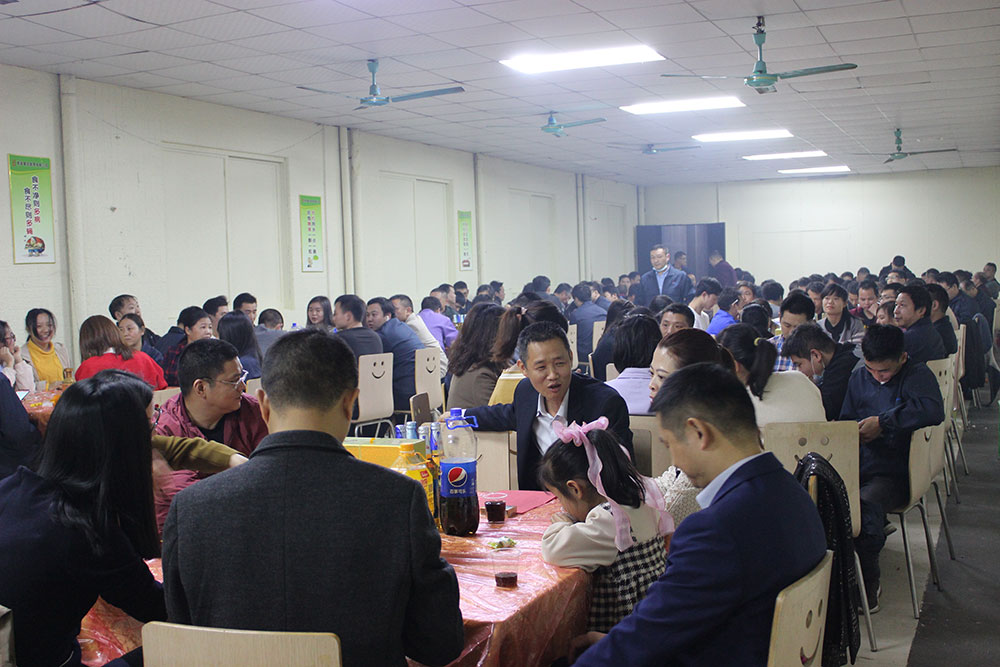 Before the official start of the banquet, the main leaders of the group provided speeches on the stage. Mr. Hu, President of the Group, took the stage and said: First of all, thank you for your hard work in 2020. Without your dedication, Richen group would not be where it is today. Richen's achievements belong to everyone. Richen has gone through 14 years from the beginning of its establishment in 2006. In China, it is difficult for many private enterprises to exceed 10 years. It is very difficult for Richen to achieve the current 14 years. From the small company developed into Richen Group, a diversified enterprise involving precision parts, stamping, stamping modules, new energy, and automation. Affected by the epidemic in 2020, the global economy is in a downturn, but Richen's performance has increased rather than decreased. We are proud, we are appreciative, and we are worthy of celebration. At the end of the year 2020, and the new year of 2021 is about to begin. I hope that everyone will have a smooth work, a happy family, and more harvests in the new year. Let us continue to forge ahead, work hard for ourselves, and work hard for Richen. Raising the glasses in your hands and let us toast to the future.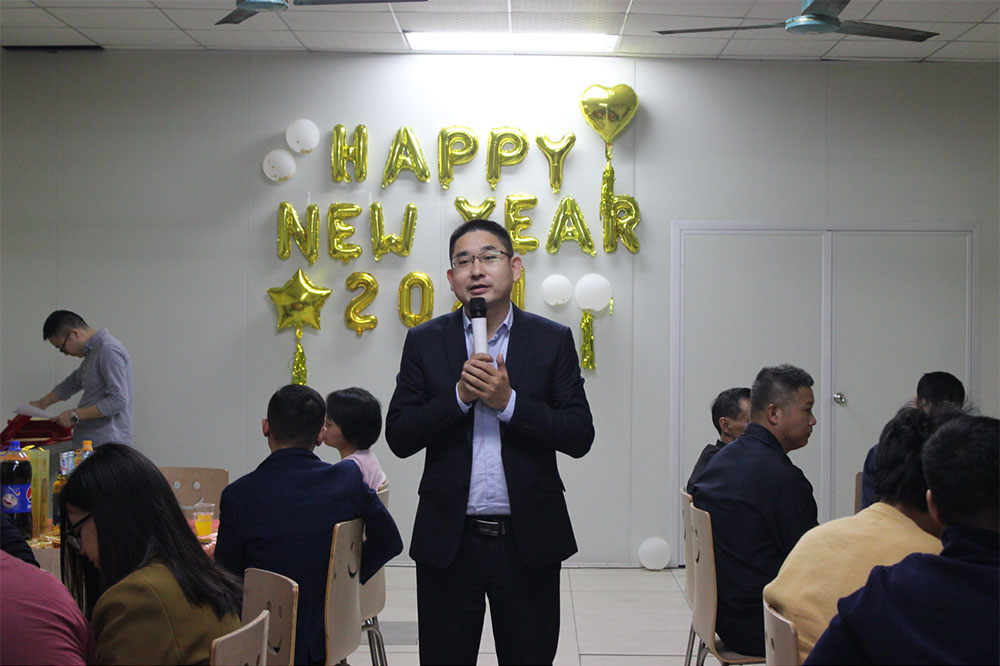 The family members of the employees were also invited to participate in this banquet, thanking the family members for their strong support for Richen's work. Because of the support of the family members that Richen's employees can devote themselves to their work without any scruples. At the same time, we would like to share the joy of Richen Group with the family members and let them witnessed the growth of Richen Group.