Recently, Richen Group's 2022 business goal kick-off meeting and corporate culture learning meeting were successfully held. Group Chairman Hu Haiming, Group Chairman Assistant and Business Director Yang Daoqiang, Group Finance Director Zeng Xianbing, Group Management Department Manager Zhou Guanzheng, Richen Precision Division General Manager Liu Fei, Jingwei Hardware Division General Manager Xiong Jinsheng, Wanwei Automation Division General manager Xing Honggang and other senior executives and key personnel of the group's business units attended this meeting.
President Liu of Richen Precision Business Department, President Xiong of Jingwei Hardware Business Department, President Xing of Wanwei Automation Business Department, Manager Zhou of Group Management Department, President Zeng of Group Finance Department, and President Yang of Group Business Department reviewed of the unit's 2021 operation and making a speech on the plan of 2022 operation, Hu Haiming, the chairman of the group, respectively affirmed the achievements of each business unit in 2021, and gave high hopes to the business plan of each business unit in 2022.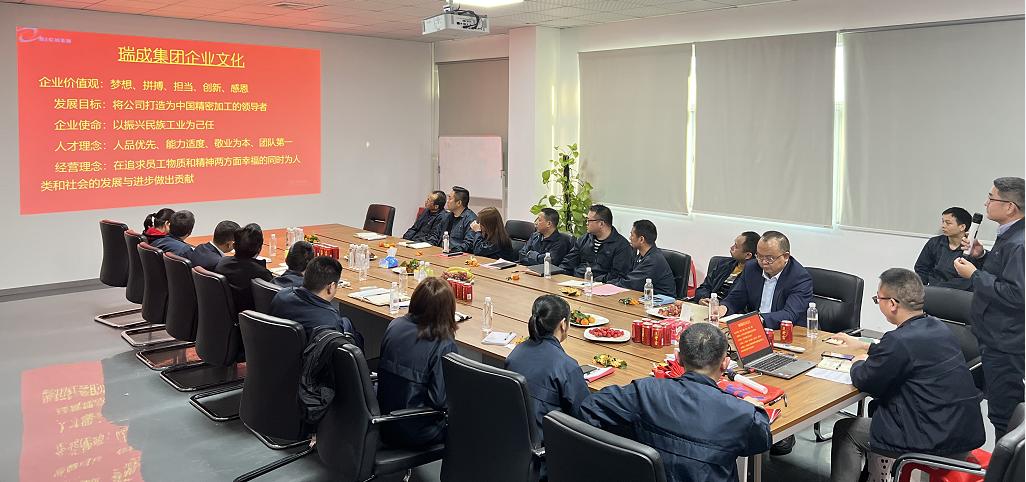 At the meeting, President Hu signed the contracts with the presidents of each business unit for the goal of 2022.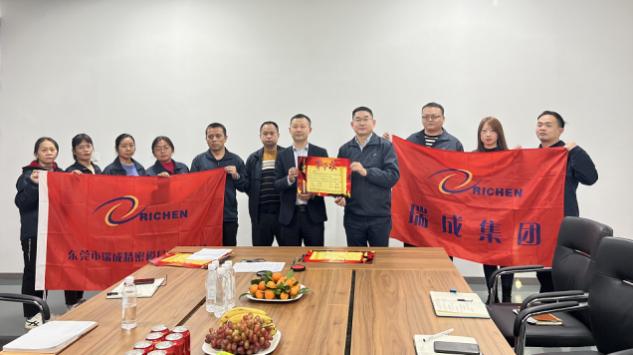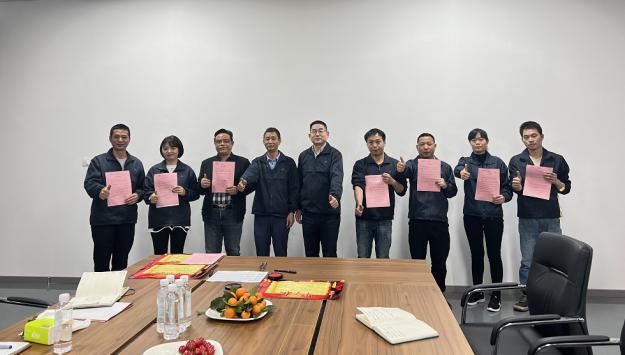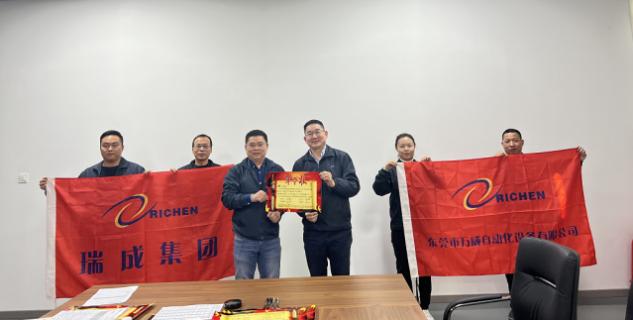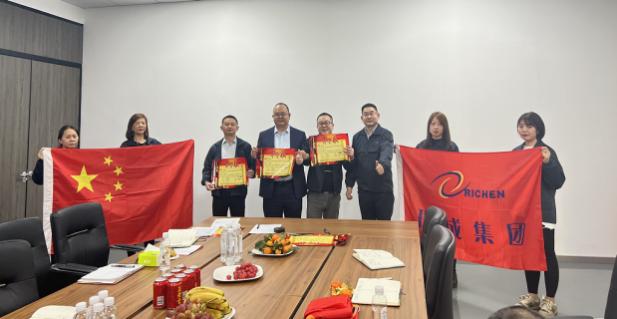 Subsequently, President Hu conducted corporate cultural knowledge propaganda from the group's development history, business goals, corporate missions, and talent concepts.